For the next installation in our essay and podcast series, we invited "The Art of Breaking Things" author Laura Sibson and her editor Maggie Rosenthal, an associate editor at Viking Children's Books, an imprint of Penguin Random House to discuss their author-editor relationship. At 88 Cups of Tea, many of our listeners and readers have been curious about editors and their influence and impact in the publishing industry, this piece will resonate deeply with Storytellers who have been wondering about the elusive steps after landing a literary agent. We are thrilled to host this long-awaited interview that navigates the inner workings of the roles and responsibilities of the author and the editor, the dynamic between them, and how to collectively best serve the story at hand.
Laura: Thank you, 88 Cups of Tea, for hosting Maggie and me today! We are so excited to be featured on your site.
88 Cups of Tea: How did you find one another?
Laura Sibson: My agent, the fabulous Brianne Johnson of Writers House, had sent the manuscript for The Art of Breaking Things out for submission and early on we'd received positive response from two houses. One of these was from Leila Sales at Viking. She'd shared that she had an editor in mind who she thought would be interested in acquiring the book.
Maggie Rosenthal: When I first saw TAOBT in Fall of 2017, I had only been acquiring books for a year. At that point early on in my acquisitions career, I was handpicking titles and considering how I wanted to represent myself to agents. TAOBT was one of the first books that I felt really passionate about and wanted on my list. After I fall for a book, the next step is to make sure that there can be a real relationship between the author and me. That's when I asked Bri to schedule a phone call with you.
Laura: I remember that during our phone call, I was struck by how you really understood the nuance I was trying to achieve in my book. I knew that in your hands, my book would only become more resonant.
Maggie: That's so nice to hear! There are a million and one ways to edit a book. As editors, we want to make sure that at the end of the day, this is a book that the author feels really proud of. But at that phone call stage, it's a little like professional dating and if you're not meant for each other, you're not. Luckily, you and I clicked!
88 Cups of Tea: Maggie, what is one thing that editors wish authors knew about the work that you do? And Laura, what is one thing that authors wish editors knew?
Maggie: First instinct: editors are really busy and working on a number of projects at the same time. A lot of outside office hours are spent on our work. We love the books and authors we work with and we love helping authors bring their work to the world. But my real answer is that I'd like people to know how passionate we are about this work. I'm sure authors can relate. You only do this if you really care about it. It's easy for us to feel siloed. One of my favorite aspects of my job is when authors and editors are connecting. I'm curious to hear your answer.
Laura: I agree that we all do this work because we truly care about creating great stories for young readers. In terms of what authors wish that editors knew — author friends and I never doubt the passion that editors have for the work they do. And we also know how busy editors are. At the same time, there can be long swaths of silence during which the process can feel a bit opaque. We know you're working hard, but we're not quite sure what's happening or when we should expect to hear back about next steps.
88 Cups of Tea: Maggie, our readers would be interested to hear what a typical week looks like for you.
Maggie: Sometimes I feel that I'm a professional email answerer! Most days are spent balancing responses to the 100 or so emails I receive daily with the meetings that occur each week. For example, we have a weekly production meeting with the production team, designers, and editorial team. We go through each book on every list to understand what stage of the process the book is in. I'm generally working on about four books per list. So, this is when I might let editorial know when I'm putting a book in copy edits. Or letting the art department know that a picture book is on its way. There are also one-on-one meetings with team members discussing pass pages with designers or inputting changes an author has made on their first pass pages.
88 Cups of Tea: Could you share how you work together? What is the process and how do you maintain a healthy working relationship?
Laura: After I send off a draft to Maggie, she reads the book over a period of time and sends back the manuscript with a detailed editorial letter as well as comments in the margins of the manuscript. After digesting Maggie's notes (my MFA program taught me to take a good 24 hours before replying back), Maggie and I get on the phone to discuss the letter and ensure that I understand her notes. Then, I go into my revision cave and work on the changes until I'm satisfied or until the deadline, whichever comes first. I send it back to Maggie. If needed, we will do another round of developmental edits or the book heads to the next step in the process, which is line edits. What happens on your end, Maggie?
Maggie: Well, you've described the foundation for how I work with most of my authors. One of the key differences with you is that we work collaboratively. Not only does every author have a different process, but every book has a different process. For your second book, you and I started talking from ground up where we discussed outlines, did storyboarding and talked about character development. We didn't need to do that for TAOBT because by the time I saw the book, you'd done all of that on your own. The brainstorming is one of my favorite parts of the creation process and I'm happy to do that with you. I think you are a such a good model for being open. You are always able to view your story as a work in progress.
Laura: Collaborating is one of my favorite aspects of working with you! I'm so grateful that you're able to go there with me and brainstorm. It reduces the anxiety on my end, wondering if you'll like what I came up with on my own.
I'd love to share an example of our editor/author process. In the editorial letter for TAOBT, you'd noted that you loved the art in the story, but that it could be used to greater effect. You mentioned that maybe Skye would engage in guerilla artfare. First, I scurried off and researched guerilla artfare, which was both fun and eye-opening. I landed on an idea that I thought Skye could and would engage in, and wrote the Post-It mural scenes, which have turned out to be some of my favorite scenes in the book.
88 Cups of Tea: Maggie, what does the process look like when you're editing a manuscript for the first time?
Maggie: As I'm reading through, I scribble notes in the margins of my printed copy. On the front page, I keep track of bigger picture questions. Once I've read through the whole thing, I'll type up and bullet-point all of my notes into a sort of outline. As I draft the finished letter, I may start to disagree with some of my earlier notes as new thoughts occur. Through the drafting process, my thoughts concretize into the final version of the editorial letter that I will send.
88 Cups of Tea: What happens if the author doesn't agree with the editor's suggestions?
Laura: That hasn't happened in my experience working with you. Have you had to deal with that in the past?
Maggie: I haven't come up against any deal breaker disagreements. Ideally, if there's anything really big, the editor brings that up in the initial call. In my day-to-day editing, I may feel more strongly about some notes than others. If an author disagrees, I will try to convey the note in a different way or help the author to understand why I'm suggesting the change that I'm suggesting. I ask myself: Would this make the book better? Or is it a problematic issue in the book? I would approach these situations differently. At the end of the day, the author has autonomy. In my experience, authors care deeply about their readers. At worst, I might come up against a situation where the author doesn't see what I'm seeing, but they are willing to follow my guidance.
88 Cups of Tea: What advice would each of you share with writers in terms of creating the best books possible?
Maggie: Have an open mind about feedback. Consider the feedback before you write it off. Share your work as much as possible. Have fresh eyes on your projects. Writing for yourself is often different from writing for publication, which is for other people, so sharing your work gives you that essential feedback that's almost impossible to give to yourself.
Laura: I agree that we writers need beta-readers or critique partners. When you are trying to complete your first novel, the best reader might be a cheerleader. You simply need to finish the thing! But when you get serious about publication, find people who will share with you the areas of your writing that confused them or raised questions for them. As Neil Gaiman said, "Remember: when people tell you something's wrong or doesn't work for them, they are almost always right. When they tell you exactly what they think is wrong and how to fix it, they are almost always wrong." What this means for you, writer, is listen to feedback and then return to your writer's cave and trust yourself to make the work better.
88 Cups of Tea: Is there anything else you would share that you think might help our readers?
Maggie: One thing I would say in terms of honing craft is read as much as possible. Be a great reader. Know what's out there in the marketplace. Know what's resonating and what's doing well, particularly in children's books. Ask which books students are checking out in libraries. Have a finger on the pulse.
Laura: Yes, I would agree 100%. Good writing starts with being a good reader. Re-read books you've loved, books that have compelled you, and try to figure out how the author achieved what they did. You will begin to see the infrastructure behind the story and then you can apply that knowledge to build your own stories.
Laura: 88 Cups of Tea team, thank you for hosting us! I loved hearing Maggie talk about her job and editorial process. I hope your readers will enjoy what we've shared.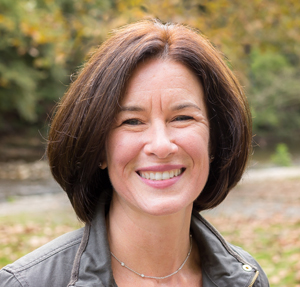 After a career in undergraduate counseling, Laura Sibson pursued an MFA from Vermont College of Fine Arts. Called "Triumphant" by Kirkus and named on YALSA's Best Fiction for Young Adults 2020, The Art of Breaking Things is her debut novel. Laura has taught at the Highlights Foundation and leads creative writing workshops for middle schoolers, teens and adults; she is represented by Brianne Johnson of Writers House. You can learn more about Laura on her website or find her on Twitter, and Instagram.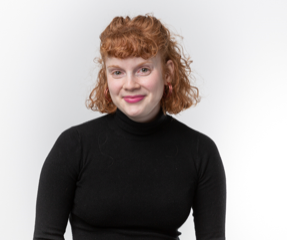 Maggie Rosenthal is an associate editor at Viking Children's Books, an imprint of Penguin Random House, where she has spent the past five and a half years working on fiction and nonfiction for picture book, middle grade, and young adult readers. She has edited books by Laura Sibson, Kate Alice Marshall, Damien Love, Jamie Littler, Martin Stewart, and Alan Silberberg, among others. When she's not editing, she's listening to the latest podcasts and baking bread. You can find Maggie on Twitter and Instagram.