Here is how stories will save the world:
Stories train humanity to see the life through others' eyes, and in so doing, to understand others, to judge more cautiously, and above all, to care.
Here is how stories have saved my life:
They relieve me of the burden of being Julie for a while, and let me take rest in being someone else – from which journey I return to being Julie, but a bit softer, saner, more relaxed; more grateful and thoughtful, more alive; more willing to offer myself to the world, even if it's risky. If nothing else, a Julie who's ready for a good night's sleep.
Here is how stories may even save our souls:
Stories expose the holiness of everyday people, having everyday experiences. Just one nameless face in a numberless crowd is imbued, through story, with interest, with personhood, agency, subjectivity; with unique, irreplaceable life. Stories are sacred because they show just how much even the least among us matters, which is, infinitely.
Here is why stories are so good at doing what they do:
Because their pleasure IS their purpose. The very thing we love most about them is the beneficial role they serve. In fiction, the fiber is the flavor. The vitamins aren't hidden in the frosting. They are the frosting.
What am I talking about?
Nothing more nor less than frumpy old point of view.
Point of View
The phrase may evoke a dusty old literary technicality, the subject of tortured tenth-grade English papers, but make no mistake: point of view is both the fun of fiction, and its power.
I'll go farther. Point of view is fiction; fiction is point of view. Stories are exercises in point of view, with genre, setting, plot, and theme thrown in free of charge.
Let's break the term down a bit. Point of view. Your story's irreplaceable and highly specific point of view includes place ("point") – which serves as a metaphor for a point in space (a distance, an angle), a point in time, a point in chronological age, in society, and a place in life, meaning a perspective gained through prior experiences and core beliefs. It also includes received information ("view," which serves here as a metaphor for all the senses – vision, sound, smell, taste, touch; the information each sensory faculty can receive; and, more importantly, how it's processed – thoughts, analyses, judgments, interpretations, emotions, doubts, convictions).
Where we uniquely are, in space and in life, and what we uniquely receive, and how we uniquely process it.
That's our point of view.
All perspective is radical
Point of view is radical. The very existence of fiction dares to suggest that we can inhabit another's perspective, experience, and subjectivity for a while – which is a crazy thought, if you can unlearn 15,000 years of narrative history – and, more importantly, that doing so is interesting and fun. This tired old world takes on a new shine when we see it through someone else's eyes.
I don't care how sensitively, artfully, or memorably that other point of view is rendered (or not). I don't care if the writing makes you want to weep or retch. I don't care if the character is a saint or an axe-murderer. Literature, pulp, or propaganda, if a story follows a character, it's humanizing. Even if inadvertently so. Point of view's a sneaky devil sometimes.
No matter what hostile, anti-social, cynical worldview a novel may espouse, the very fact that it follows another person around (be they werewolf or cyborg or talking duck, all are people), it declares to the world that the personhood of another is an interesting study. That other people are worth thinking about closely. That other lives have something useful to offer to our own, whether for laughs, thrills, puzzles, titillation, sympathy, or solidarity in suffering.
I conduct annual point of view workshops with fifth graders at a school I visit regularly. We begin writing about a commonplace situation from their own points of view. Then we ratchet it outward, slightly, over and over, by asking them to consider the situation from points of view progressively farther away from their own.
The room goes quieter. The pencils scratch faster. The writing they produce deepens. Their vulnerable emotions peek out from the caves where they hide. They care about the characters far more. Again and again, they're surprised to find that the more different their character is from themselves, and the more alien their point of view, the more fun and interesting the exercise is.
We like to spend time dressed up in perspectives that aren't ours. The more remote from us, the better, whether we engage with those perspectives as writers or as readers.
Therein lies my hope: a generation of children now trained, via nationwide curricular standards, to empathetically understand point of view, and presented with an ever more diverse array of characters in the stories they read (ahem: We Need Diverse Books!), will someday lead us.
Point of View and the Writer's Craft
What, as writers, are we to do with this?
As a question of craft, point of view goes far beyond mere first person/second person/third person. It doesn't slow down for discussions of omniscience versus "limited" or "close" third. (These are important, but they're the small talk at the start of what promises to be a long, leisurely date with point of view. Prepare to be swept away.) Point of view's best friends are voice and narrative consciousness; you'll need to get chummy with them, too.
The more novels I write, the more time I spent at the outset, asking myself what point of view my story requires. I experiment and wait to discover which is the only point of view capable of expressing what this story needs to say. (I rarely know at the start all that a story needs to say, yet, if I listen, I can feel a confirmation of rightness when I've hit upon the point of view that can encompass what I intuit this fledgling book wants to be.) Your story's most eloquent sermon won't be delivered via a speech or monologue (pray heaven, no), but by the very texture of the narrative itself, meaning the precise point of view through which the tale is told.
The specificity demanded by point of view – a complete and unique life for each character, in each book, forevermore, Amen – weeds out the would-be writers from the true believers. Either you resent this dirty work, in which case, there are more lucrative jobs to be found, or it thrills you, in which case, kick off your shoes; this is your calling. You can point-of-view all day and call it work. You're welcome.
It's the magic and the medicine, the miracle and the mystery, and it's yours to play with. Don't take it for granted; don't approach it using tired defaults, not when it invites you to be ever more specific. Ever more inventive. Ever more creatively liberating for the writer, ever more compelling a megaphone for a world that's listening, if sideways, to the subtle, nuanced insights point of view has been imparting all along, and will impart, from the cradle to the grave.
And perhaps, for all we know, beyond.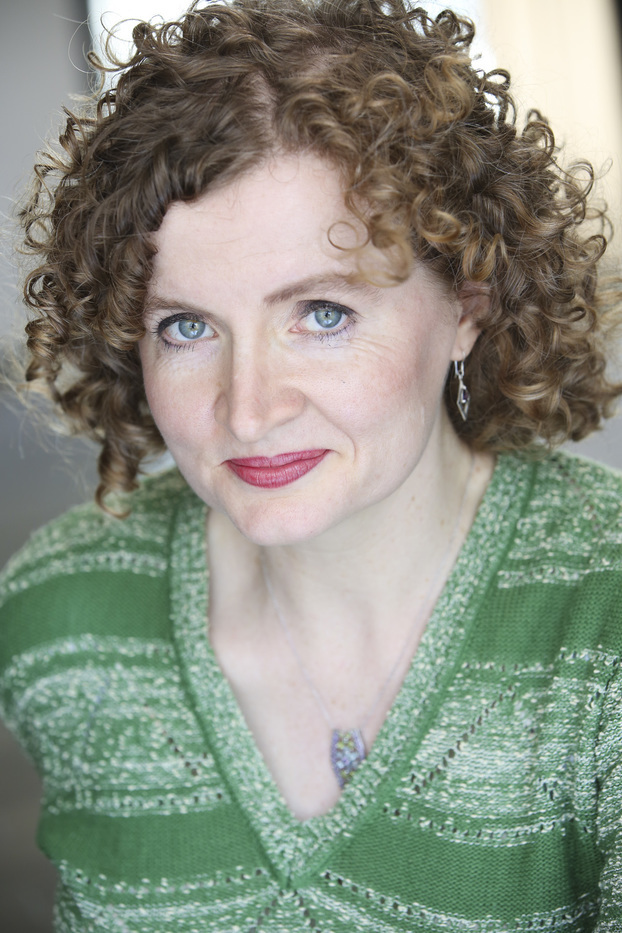 Julie Berry is the author of the 2017 Printz Honor and Los Angeles Times Book Prize shortlisted novel The Passion of Dolssa, the Carnegie and Edgar shortlisted All the Truth That's in Me, the Odyssey Honor title The Scandalous Sisterhood of Prickwillow Place, and The Emperor's Ostrich. Her new young adult novel, Lovely War, has received seven starred reviews, and her first picture books will release in fall 2019. She holds a BS from Rensselaer in communication and an MFA in creative writing for children and young adults from Vermont College, and lives in Southern California with her family.