Want to learn experimental and playful ways to reinvent your writing process? How to confront your perfectionism when crafting your first draft? Or the ways building patterns can help you tap into your emotional needs? We talk about it all and more with Elizabeth Acevedo.
Elizabeth is the New York Times bestselling author of The Poet X, With the Fire on High, and Clap When You Land. Her critically-acclaimed debut novel, The Poet X, won the 2018 National Book Award for Young People's Literature. She is also the recipient of the Printz Award for Excellence in Young Adult Fiction, the CILIP Carnegie Medal, and the Boston Globe-Hornbook Award. She was also honored with the 2019 Pure Belpré Author Award for celebrating, affirming, and portraying Latinx culture and experience.  
In our conversation, we discuss the pivotal role routine plays in our writing process and how it helps connect us with our characters– how Elizabeth has been rebuilding and relearning her own routine during the pandemic, and how forgiveness and kindness has helped her throughout. We discuss disrupting priorities to give ourselves permission to slow down and rest, and further into the conversation, strategies are unpacked to help confront our writing fears. 
Books and resources:

Check out these highlights:
Elizabeth shares how staying grounded in her writing routine helps connect her with her stories and characters (5:30)
The role that patterns play in our stories, both personal and fictional (10:15)
Ways to practice self-care and kindness towards ourselves when we need it most (12:00)
Why it's crucial to disrupt your priorities to evolve your craft (13:58)
How to playfully reinvent your writing routine when you come across writer's block (20:30)
Strategies for overcoming perfectionism during the first draft (25:13)
Discovering beauty in every aspect of the writing journey (28:53)
"What is the routine that I can fall into to help me unlock what I'm chasing after? There's the grounding of yourself within your body that allows you to open up to your characters, that allows you to open up to language, that allows you to take perhaps a detour in the story that you wouldn't have taken." 

Elizabeth Acevedo
"I think it's just joyful to not make the process a burden but to think of the process as part of the game." 

Elizabeth Acevedo
"How do you strive towards excellence in something that is inherently supposed to be flawed?"  

Elizabeth Acevedo
"I'm trying to get at an answer but I know when I first start writing it out, I'm not going to know it but that is the expectation I have of myself; you should know the story, you should know the screenplay, you should know this but that is such a difficult task to give myself. And when I force myself to face that statement and instead turn it to 'you should learn this, you are learning this, you are learning the story, you are learning the characters, you are learning the plot,' it almost feels like I'm just running my fingers over it and trying to get a sense of the texture. I'm not necessarily out here trying to embroider a gown, I'm just figuring out what material I have first."  

Elizabeth Acevedo
Say "Hi!" to Elizabeth: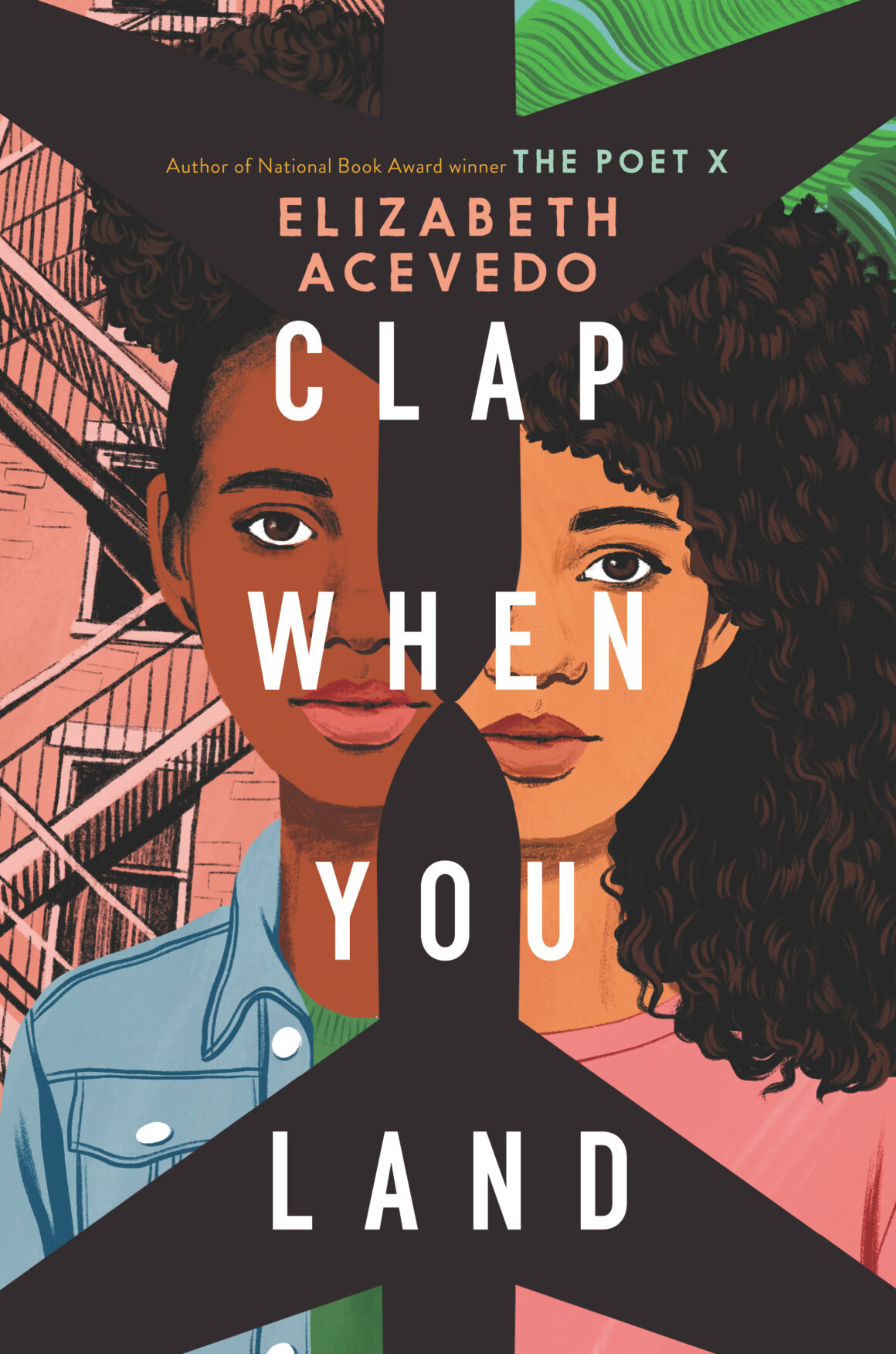 Camino Rios lives for the summers when her father visits her in the Dominican Republic. But this time, on the day when his plane is supposed to land, Camino arrives at the airport to see crowds of crying people…
In New York City, Yahaira Rios is called to the principal's office, where her mother is waiting to tell her that her father, her hero, has died in a plane crash.
Separated by distance—and Papi's secrets—the two girls are forced to face a new reality in which their father is dead and their lives are forever altered.
And then, when it seems like they've lost everything of their father, they learn of each other. 
Learn more about Elizabeth Acevedo:
Elizabeth Acevedo is the author of The Poet X—which won the National Book Award for Young People's Literature, the Michael L. Printz Award, the Pura Belpré Award, the Boston Globe–Horn Book Award, and the Walter Award—as well as With the Fire on High and Clap When You Land. She is a National Poetry Slam champion and holds an MFA in creative writing from the University of Maryland. Acevedo lives with her partner in Washington, DC.