Curious to discover the best practices for character development and plotting when crafting a series? Or how to know when it's time to start or stop writing your story? How about the important role inspirational research serves when trying to get to the heart of your story? We talk about it all and more with Daniel José Older.
Daniel is the New York Times bestselling author of the Middle-Grade historical fantasy series Dactyl Hill Squad, the Bone Street Rumba urban fantasy series, Star Wars: Last Shot, and the award-winning Young Adult series the Shadowshaper Cypher, which won the International Latino Book Award and was shortlisted for the Kirkus Prize in Young Readers' Literature, the Andre Norton Award, the Locus, the Mythopoeic Award, and named one of Esquire's 80 Books Every Person Should Read. 
We begin our conversation with how he discovered his creative voice at a young age through drawing, music, and storytelling. We learn about his college days and becoming an EMT to keep him financially stable while working on his craft. We have an honest conversation about the uncertainty of relying on your writing as your main source of income and the moments of instability that it can bring.  
Further in, Daniel talks about his path to becoming a published author, pushing past rejection, and the importance of mentorship and community during this time. He shares plotting and character development tips for writing a series and the important role inspirational research serves when crafting your stories. 
And later, we talk about how writing is about listening to yourself and to those around you, being intentional about knowing when to start and stop your story, and why it's crucial to understand what's most important in your story so you can be committed to the things that matter the most and be flexible to change other parts to ultimately get to the heart of your story. 
Books and resources: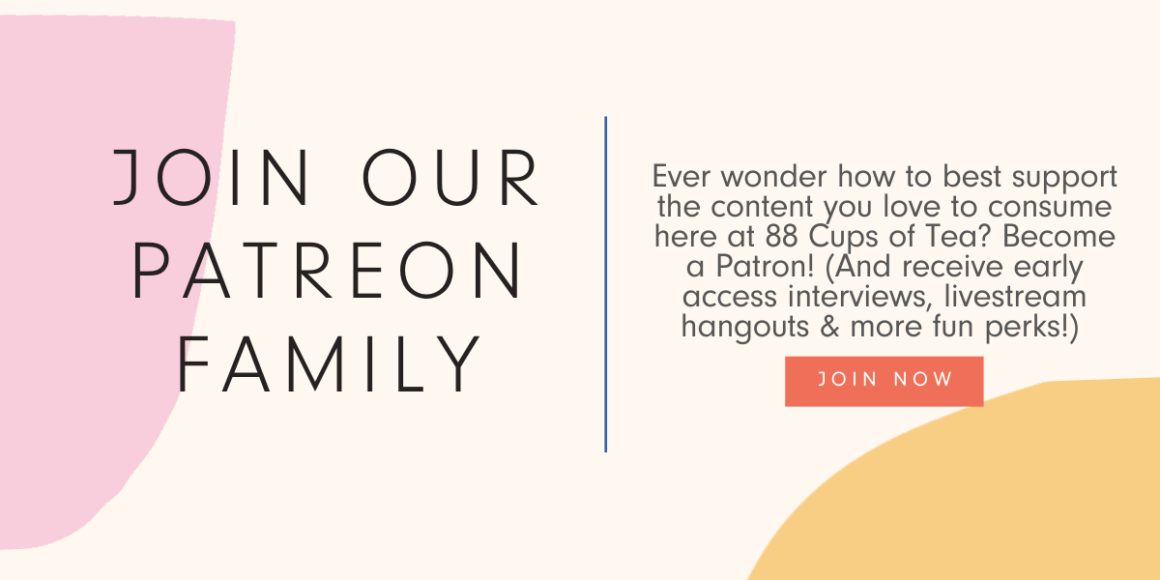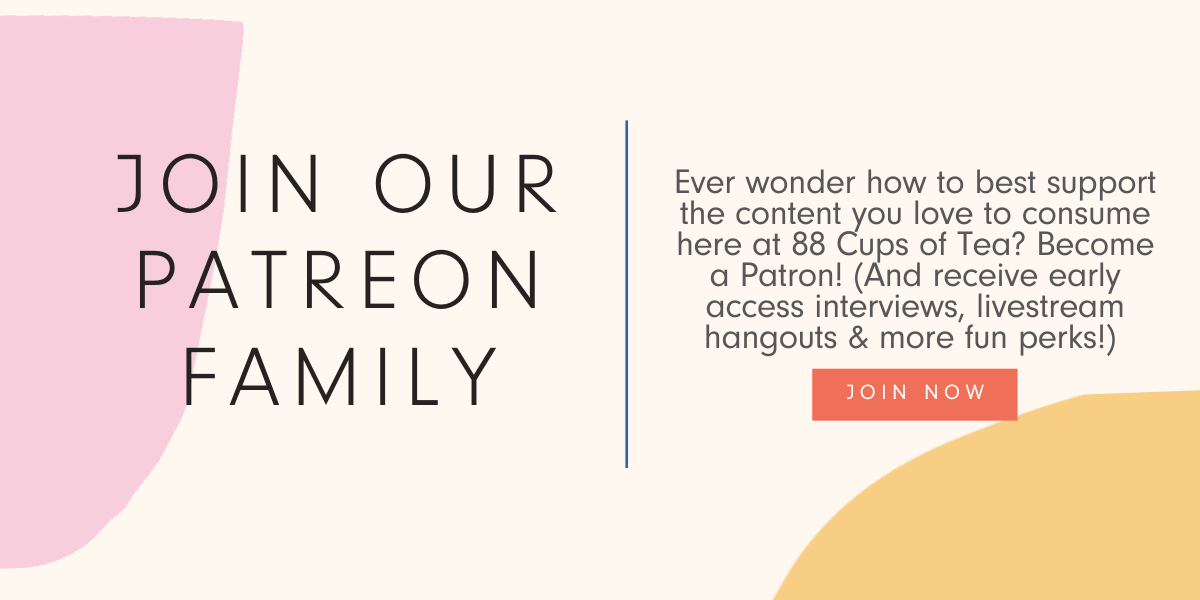 Check out these highlights:
Daniel shares how he first fell in love with storytelling and found his voice at a very young age
He takes us on a journey to how he became an award-winning author all while sharing some real-talk about relying on writing as your sole income and the instability that can bring
How to plot strong characters and narratives when writing a series
The importance of inspirational research when trying to find the heart of your story
Daniel talks about a challenging time in his life and how he grew from the pain and heartbreak
How listening to yourself and to those around you is crucial to crafting honest stories
Tips for staying flexible during your revision process so you can be committed to the things that matter most to you about your story
"You have to define success for yourself before it happens to you or doesn't because God forbid it does and you don't even realize it because you've been looking at someone else's definition of success and trying to aim for that."

Daniel José Older
"At the end of the day, writing is about listening."

Daniel José Older
"Every time our heart breaks, there's one way in which we grow and become better and there's one way in which we feel like we're shrinking and becoming worse."

Daniel José Older
"If you can't listen to yourself and to the people around you and to the people you're trying to write about, you'll fail."

Daniel José Older
"Be flexible with the things that can be flexible so that you can be committed to the things that matter the most. "

Daniel José Older
Say "Hi!" to Daniel: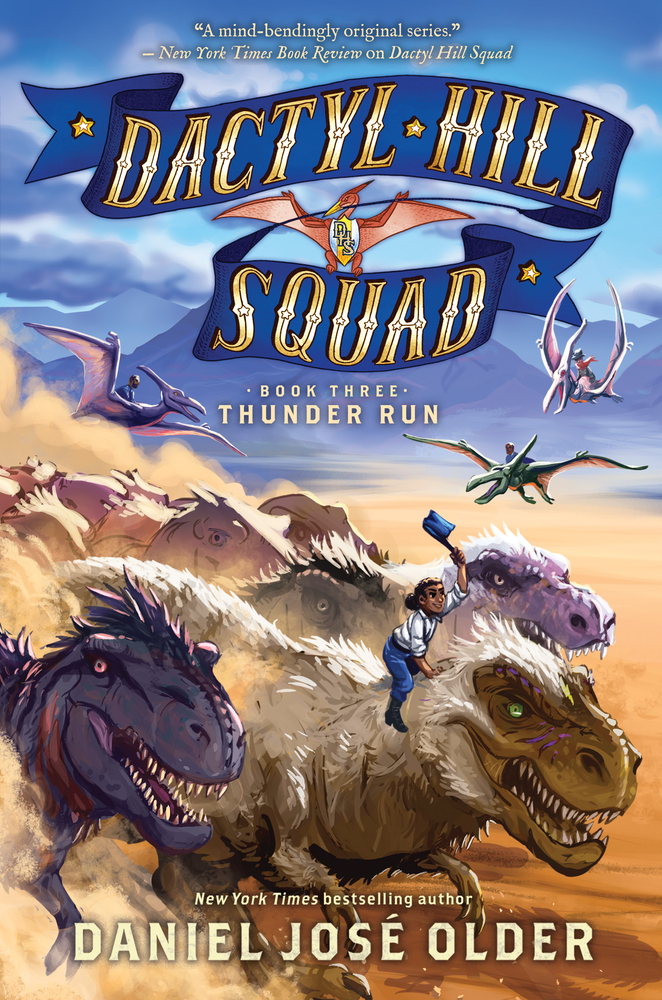 Magdalys's connection with the dinosaurs has led the US Army to some important victories, but the Civil War's not over yet and the squad members find themselves fighting deep in the Louisiana bayou. Then General Ulysses S. Grant himself entrusts Magdalys with a top secret mission — one that the very success of the Union depends on. Because as the friends will soon find out, the United States has more than one enemy.Imperial troops are gathering along the Mexican border, forming an alliance with the Confederates in pursuit of spreading slavery, and suddenly the Union is facing battles on two fronts. But they are barely holding their own against one army — how can they possibly defeat two?As New Orleans is surrounded and desperate battle plans laid, Magdalys and her friends set off to disrupt a scheme that would destroy everything she cares about. But to do it, she'll have to push her dinowrangling skills further than she's ever been able to before. Can Magdalys defeat the fiercest rival she's ever faced and save the fractured nation?
Learn more about Daniel José Older:
Daniel José Older is the award-winning author of both YA and adult books. His most recent books are the adult novel The Book of Lost Saints (Macmillan, 2019), which Publisher's Weekly, in a starred review, called, "thoroughly transportive," and Marlon James called "spellbinding;" and Shadowshaper Legacy (Scholastic, 2020), the final book in the acclaimed Shadowshaper Trilogy. Other recent books include the Dactyl Hill Squad series of middle grade books: Dactyl Hill Squad and Dactyl Hill Squad Book 2: Freedom Fire, both from Scholastic. The third book in the series, Dactyl Hill Squad: Thunder Run, will be published by Scholastic in June 2020
.
His New York Times bestselling Young Adult novel, Shadowshaper (Scholastic, 2016), was a New York Times Best Book of the Year. The final book in the Shadowshaper series, Shadowshaper Legacy, will be published by Scholastic in January 2020. His other books include the second book in the Shadowshaper series, Shadowhouse Fall (Scholastic, 2017,) Star Wars: Last Shot (Del Ray, April 2018), and the Bone Street Rumba novels, including Midnight Taxi Tango and Half-Resurrection Blues (Penguin). Winner of the International Latino Book Award, he has been nominated for the Kirkus Prize, the Locus and World Fantasy Awards, and the Andre Norton Award. Shadowshaper has been optioned by Tony-winning actress Anika Noni Rose. His journalism on social justice, diversity, and gentrification appears regularly in The Guardian.
He offers multiple workshops on storycraft, as well as a series of workshops entitled, "Shape Your Shadow," which engages diversity and literature in a much needed conversation. In a description of the workshop, Older notes, "Moving into a new era of a more equitable book world means strategizing new ways to change the demographics of writing and publishing, and lifting up voices that haven't been heard enough."
He lives, writes, and composes music in New Orleans.