Curious to know how you can draw inspiration for your story during the research process? Or how to prevent writer's block? How about strategies to craft smooth transitions throughout your story? We talk about it all and much more with Madeline Miller!
Madeline is the New York Times bestselling author of The Song of Achilles and her most recent, critically-acclaimed novel, Circe, which is currently being adapted for an 8-episode series for HBO Max. 
In our conversation, we dive deep into how Madeline fell in love with Greek mythology and found her passion in crafting strong female characters in classical settings. We discuss how crucial it is to change the narrative by creating the core of strong female characters, what to do when facing setbacks in your writing process, and strategies to lure out new ideas for your stories. Madeline also shares advice on crafting a seamless narrative when the plot has gaps, and how leaning on your characters can help you create smooth transitions. Further into our conversation, we discuss the importance of finding your support system and creating a research process that works best for your voice. 
Books and resources:
The Iliad and The Odyssey by Homer
Mrs. Frisby and the Rats of NIMH by Robert C. O'Brien
Medea by Euripides
Authors Isabel Allende, Amy Tan, Lorrie Moore, Margaret Atwood, and Toni Morrison
The Tempest by William Shakespeare 
Author Tennessee Williams
The Aeneid by Virgil 
Metamorphoses by Ovid
Autobiography of Red by Anne Carson
---
Check out these highlights:
How Madeline fell in love with storytelling and Greek mythology at a young age (0:30)
How she pushes against traditional Greek mythology narratives by crafting strong female characters in classical settings (6:00)
How Madeline fell in love with Circe and found the inspiration for her newest novel (11:20)
The steps Madeline took to flesh out Circe as an independent and strong female character (12:30)
A peek into Madeline's research process for The Song of Achilles and Circe (18:00)
Pushing through setbacks (20:00)
How to coax out and untangle fresh ideas for your next novel (23:00)
Madeline shares her process for developing the character of "Circe" (30:30)
The importance of giving yourself permission to follow your impulses when crafting your story (32:00)
Tangible advice for finding time to write with an already busy schedule (35:00)
And she answers a few of our very own listener questions:

"Does Madeline have any tips or techniques she uses to make sure the story transitions  seamlessly from one act to another even when there are big-time jumps involved?" (40:30)
"What was your primary source material? (46:00)
"I would love to know how heavily is Madeline influenced by the original Greek mythology when she writes?" (46:18)
"There's this tendency right now when crafting so-called strong female characters to either have her be a complete falling down mess or so perfect that you can't really even believe that it's a real person and I didn't want to go in either of those directions. I wanted Circe to be a person who makes mistakes and has to live with those mistakes and hopefully learns from those mistakes but also a person who is trying to do better."

MADELINE MILLER
"Writing is one of those things where the more you think about it, the deeper you go. It's only going to improve the work."

MADELINE MILLER
"Don't be afraid of setbacks. You have to go through them – every writer does."

MADELINE MILLER
"For me, all my writing comes out of my passionate engagement with material."

Madeline Miller
Say "Hi" to Madeline
Official
Instagram
Facebook
Twitter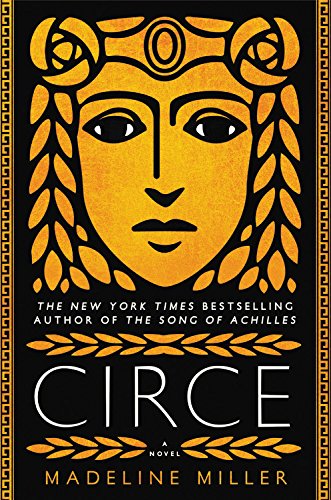 Learn more about "Circe"
In the house of Helios, god of the sun and mightiest of the Titans, a daughter is born. But Circe is a strange child–not powerful, like her father, nor viciously alluring like her mother. Turning to the world of mortals for companionship, she discovers that she does possess power–the power of witchcraft, which can transform rivals into monsters and menace the gods themselves.
Threatened, Zeus banishes her to a deserted island, where she hones her occult craft, tames wild beasts and crosses paths with many of the most famous figures in all of mythology, including the Minotaur, Daedalus and his doomed son Icarus, the murderous Medea, and, of course, wily Odysseus.
But there is danger, too, for a woman who stands alone, and Circe unwittingly draws the wrath of both men and gods, ultimately finding herself pitted against one of the most terrifying and vengeful of the Olympians. To protect what she loves most, Circe must summon all her strength and choose, once and for all, whether she belongs with the gods she is born from, or the mortals she has come to love.
With unforgettably vivid characters, mesmerizing language and page-turning suspense, Circe is a triumph of storytelling, an intoxicating epic of family rivalry, palace intrigue, love and loss, as well as a celebration of indomitable female strength in a man's world.
Learn more about Madeline Miller
Madeline Miller was born in Boston and attended Brown University where she earned her BA and MA in Classics. She lives in Narbeth, PA with her husband and two children. The Song of Achilles was awarded the Orange Prize for Fiction and has been translated into twenty-five languages.