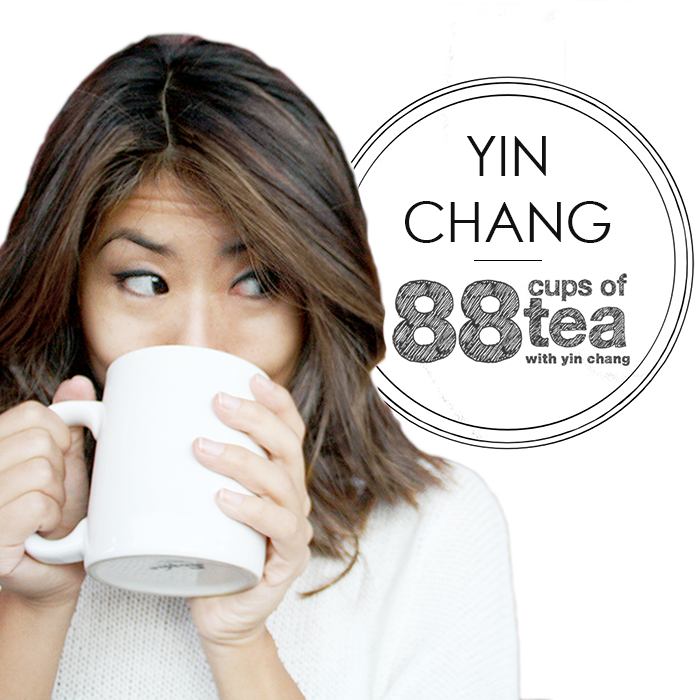 Hello Fellow Storytellers! I can't believe the podcast has finally launched!
This is my introduction episode where I talk a little bit about me and how 88 Cups of Tea came to be. It's a personal reflection over the last few years and what's led me to where I am today. This episode was recorded in an unscripted free-form style:  Just me, you, and the mic.
Fun Fact: The original recording for this episode was over an hour long. A huge heartfelt thanks to my music producer, Micky Shiloah, for whittling this guy down to 17 minutes and 29 seconds. (Can't wait for you guys to check out my intro and outro music he created for the interview episodes– always gets my head bopping along!)
What You'll Learn in this Episode:
why this podcast means so much to me
why I felt uninspired and unhappy
the catalyst that created a shift in my direction
what led me to sensing a deep need for change
where I'm at right now
what I wrote in my private journal entries
What to Expect from 88 Cups of Tea:
Brand new episodes of interviews with inspiring and successful guests will be published every Thursday. We've got a really amazing line-up of international bestselling novelists, award-winning filmmakers, and writers and directors of popular TV shows like 30 ROCK, LAW & ORDER: SVU, GOSSIP GIRL, and many more.
88 Cups of Tea is Perfect for Listeners Who:
love writing novels & want to know more about landing a literary agent/publisher
encounter writer's block frequently & wouldn't mind hearing tips on how to find constant inspiration for your stories
want to know how to earn income as a writer
always wanted to illustrate/write a children's book and want to know how to break into the industry
are an actor-turned-filmmaker and want to know how to finance your film
want tips on directing your own project (feature film, short film, web series)
love hearing about the process that takes place in creating some of the most popular TV shows, movies, and books
are remotely interested in anything related to writing, directing, producing
Please Leave a Review
It means so much to me to be able to share my interviews with you. Ratings and reviews on our podcast's iTunes page helps a LOT in helping us spread the word about the podcast. The more ratings and reviews we receive, the more you're helping with the ranking of our show. That means there's a higher chance for new listeners to stumble across 88 Cups of Tea! Please leave an honest feedback as I read every single one and want to know how I can make improvements and continue delivering awesome content. Click here to leave a review for 88 Cups of Tea.
Thank you so much in advance for helping us grow our community!

Want to learn more about me? Check out my official bio below:
Yin Chang is an actor-turned-podcast-host, a #1 Amazon bestselling co-author, short film producer, and writer. She was born and raised in New York and currently resides in Los Angeles.
Yin is the creator and host of 88 CUPS OF TEA, a podcast show dedicated towards helping storytellers move forward in their careers. Yin interviews bestselling authors, and successful directors, screenwriters, and producers. Yin asks engaging questions where her inspiring guests discuss how they created opportunities for their careers, allowing listeners to apply actionable steps towards their own. Through the podcast, Yin creates a tribe, a safe space, for storytellers to learn and feel empowered, inspired, and motivated.
As an actor, Yin made her feature film debut in Walt Disney's PROM. She is most recognized for her work in three seasons of CW's GOSSIP GIRL, a TV show hailed by New York Magazine as, "The greatest teen drama of all time." Yin has also made numerous appearances on major TV shows and starred in THE BLING RING. Learn more about Yin's work as an actor here